We Manufacture Solar Powered VHF & UHF Repeaters
Timberline Radio Systems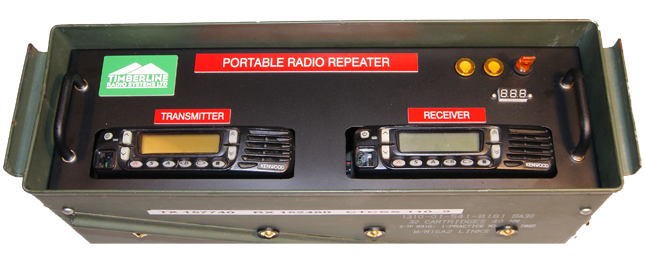 Ltd. has been in the business of building, designing and engineering Portable Radio Repeaters since 1999. We supply commercial grade, fixed station & portable Solar Powered Repeaters for VHF Land Mobile, VHF Marine & Aviation. Our repeaters are designed for low current, portable, solar powered applications primarily at base station & mountain-top sites. A great product for Mining, Marine, and Oil Exploration where reliable communications is key.