Extreme Radio Repeaters
Take One Anywhere !
Designed for Heli-Chopper Air Drop 
Budget Class USD$3200.00
VHF & UHF High & Low Power Radio Repeater Systems
Standard Analog & Digital DMR Now Available !
For use in Aviation, Marine, Construction, Remote camps, Remote Mining and Heli-ski. 
Portable Repeater Systems - Custom Designed - Custom Engineered
Solar Powered 12 Volt DC or 110 Volt AC Mains Compatible
Operational Range :
VHF & UHF 136-174Mhz / 450-480 Mhz
5 Watts to 25 Watts with Low Current Draw (170ma) from a 12 Volt Source
With the introduction of our newest product, the TR8000P, this combo portable / fixed station repeater combines the ruggedness and practicality of a  portable system with all the benefits of a high power, high performance "fixed" repeater all-in-one.
Our repeaters are built "Military Tough" to take into Extreme Environments where no other repeater was designed to go.\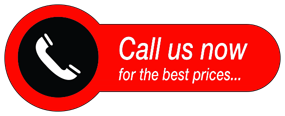 Use This Form To Contact Us With Your Enquiries